Introducing Generation Joy
Together, we will help grow the next generation of joyful, happy & healthy children. We want to help parents provide the very best nutrition, so that they become Generation Joy.
Creating new generations of happy, healthy bubs.
What We Believe
Bubs are for the next generation.
We want to help create a happy, healthy generation.
A generation of joy.
A generation that values love, happiness and goodness above all else.
Who will reshape today's world and make it in their own image.
They are the Tomorrow People.
And right now, they are hungry to learn.
Hungry to do.
And just plain hungry.
So let's feed them properly.
Premium Nutrition
We pride ourselves on setting up a lifetime of good eating habits and providing your little one with the very best start in life.
Our recipes are developed by nutritionists and chefs to ensure each Bubs product supports the nutritional requirements of your growing baby.
With no hidden nasties, we carefully select perfect combinations of ingredients for bubs starting out on their food adventure. We believe in wholesome and healthy food, this is 'clean' food from a trusted Australian brand.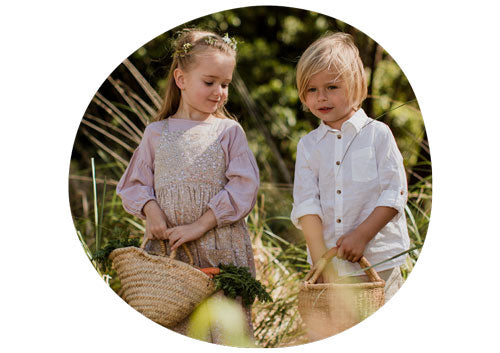 From farm to you
We believe a dish is only as good as the ingredients used to make it. 
We have spent years searching for organic growers and suppliers who are as passionate as we are about nutrient-rich produce and sustainable farming. 
From farm to table, our Bubs range is fully traceable back to the farm. We know where our ingredients are sourced and quality control test each product batch, for the highest quality and transparency.